【家长信】黑利伯瑞致小学生家长的一封信

黑利伯瑞
Haileybury

Haileybury InternationalSchool Tianjin




HISTPRIMARY CAMPUS NEWS and INFORMATION


Bulletin 5, Week 11,Semester 1, 2019-2020

天津黑利伯瑞国际学校小学主要校园新闻和信息

公告5,第11周,第1学期,2019-2020

2019/11/08




Dear primary school parents andfamilies,

亲爱的小学部家长们,




It has been another busy and action-packed two weeks in the primary school at Haileybury. Education is always a key theme at Haileybury, however, students do not only learn from what is written in a textbook. For many years now, the primary school has participated and done extremely well in the largest English public speaking competition in China. This competition is known as the CCTV Star of Outlook Competition. This year, however, the primary school is also preparing to enter into another English competition - known as Tianjin Radio and TV station's 'Dream Theatre'. This year is the fourth year that this competition has been in operation and the theme for this year is 'Learning from the past'. The competition consists of three rounds and seeks out primary school students who have a passion for drama and English.




这两周,天津黑利伯瑞小学部又是在繁忙且热闹中度过。教育一直是黑利伯瑞的一个重要主题。但是,学生不仅仅是从教科书中学习。多年来,黑利伯瑞的很多小学生参加了中国规模最大的英语演讲比赛——希望之星英语演讲比赛,并且成绩斐然。今年,我校还准备参加另一个英语比赛,即天津广播电视台举办的"梦剧场 ——寻找双语戏剧达人"。今年是大赛开展的第四年,今年的主题是"知往鉴来"。比赛分为三轮,旨在寻找热爱戏剧和英语的学生。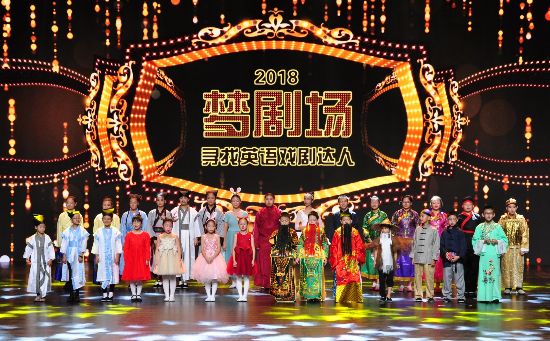 Our primary school students are preparing toenter Tianjin Radio andTV station's 'Dream Theatre' this year

A total of 32 primary school students from years 3-6 are currently involved in preparing for the competitionand three scripts have been written by talented Haileybury drama intern Mr.James Greaves. The project is led by the head of junior school English - Ms.Cheryl McKenna and English teacher Ms. Barbara Zhu. English teacher Ms.Jennifer Watson and Mr. Greaves are directing the plays and our primary school teachers and interns (Ms. ElinLin, Ms. Cherry Wang, Ms. Mint Mao, Mr. Rob Pang) are providing additional support at lunchtimes. The plays are taking shape and it is obvious that many of our students are giftedactors and actresses.

目前,3-6年级,共有32名小学生参与了这三部剧的演出,这三部剧都是由才华横溢的黑利伯瑞戏剧实习老师James Greaves先生创作的。整个项目由小初英语负责人Cheryl Mckenna女士和英语老师朱海明女士领导。英语老师Jennifer Watson女士和实习老师James Greaves先生总负责并指导我们三个戏剧小组。在午餐时间许多老师和实习老师会指导我们的学生排练。他们是音乐老师林奕男老师,王誉英老师,毛明雪老师和庞佳腾老师。这些剧目正在成形,很显然我们的学生中很多都是很有天赋的演员。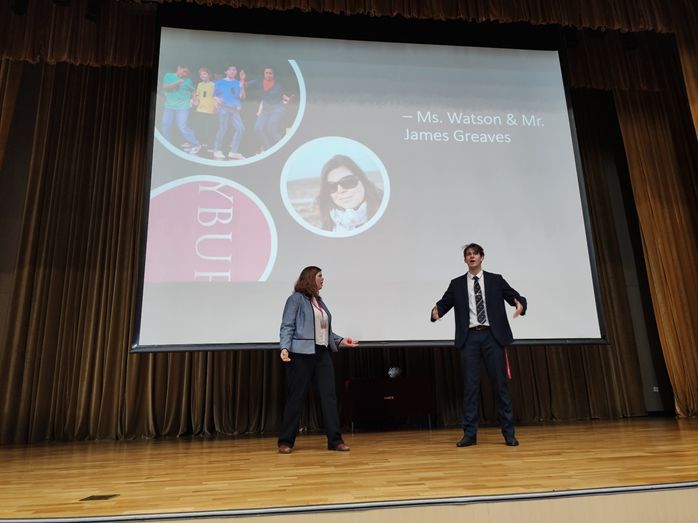 Talented English teacher Ms. Jennifer Watsonand brilliant intern Mr. James Greaves announced the competition to ourstudents by putting on a great show at assembly.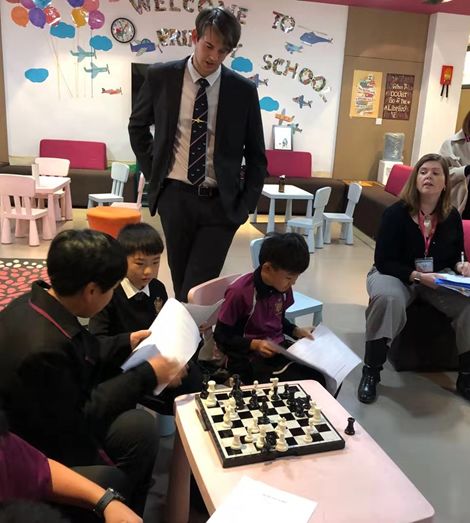 Gifted English teacher Ms. Jennifer Watsonand amazing intern Mr. James Greaves are mentoring our students.

One lower primary group is preparing for a play called 'Log of Trust'. It is a story about an outsider who wants to be trusted by the people of his town. He ultimately gains their respect by setting aside his pride and proving to the town that he is a trustworthy man. Two upper primary groups are preparing for two plays called'The Great Wall and the Ice Road' and 'The Hero Pilot of China'. 'The GreatWall and the Ice Road' tells the tale of the ancient builders of the GreatWall. It is about their struggle in overcoming the challenge of lifting heavyblocks of stone in the heart of Winter which they overcame by working together and thinking laterally. 'The Hero Pilot of China', inspired by the blockbuster film 'The Captain of China', is the terrifying true story of Sichuan Airlinesflight 8633 which lost its cockpit window in mid-flight. Through the team work of the cabin crew and the bravery of pilot Liu Changjian, the plane was returned safely to the ground with no loss of life. Our teachers have commentedon how engaged our students have been with their parts and we trust that they will shine brightly when they perform in round one which is scheduled to take place in November.

今年,黑利伯瑞小学有三个小组正在准备比赛。我们有一个低年级组,他们正在准备一个名为《商鞅立木取信》的故事。这个故事讲的是商鞅想被镇上的人信任并且最终赢得了他们的尊敬,他用诚信,向全城证明自己是一个值得信赖的人。两个高年级组正在筹备两部名为《长城与冰路》和《中国英雄飞行员》的剧目。《长城与冰路》讲述了长城上工人的故事。这是关于工人们在隆冬如何克服困难运送沉重的石块,如何通过思考与合作最终克服困难的故事。《中国英雄飞行员》的灵感来源于正在热映的电影《中国机长》,它讲述了四川航空8633航班在中途挡风玻璃破碎的可怕的真实故事。通过机组人员的配合和飞行员刘长健的勇气,飞机安全返回地面,没有人员伤亡。老师们都肯定了同学们对他们的角色的投入。我们相信他们在11月举行的第一轮表演比赛中会光芒四射。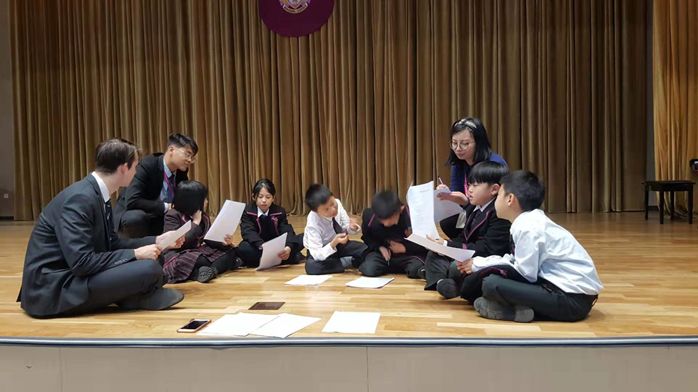 Ourlower primary students are learning their lines.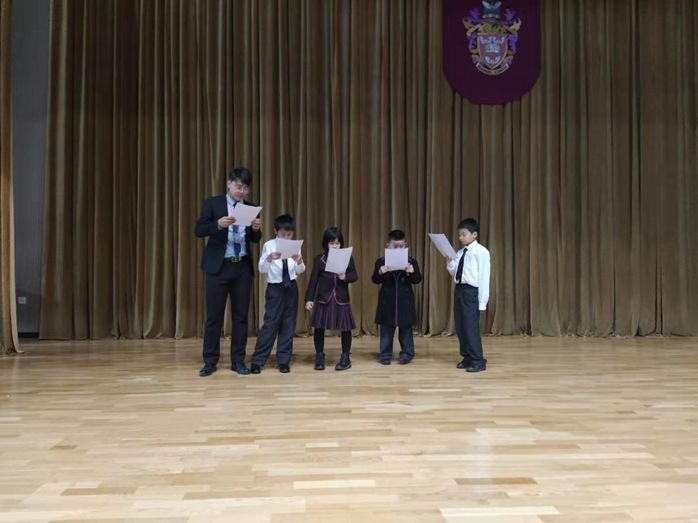 Ourlower primary students are practicing their lines.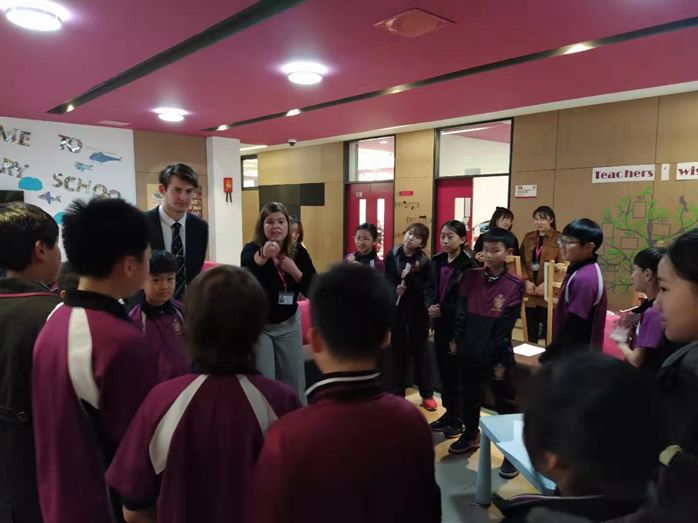 Charismatic English teacher Ms. JenniferWatson and artistic intern Mr. James Greaves share a passion for the performingarts (seen here with our upper primary students).


ExperiencedEnglish teacher Ms. Barbara Zhu is leading the project (seen here with upperprimary students).

Health education is amandatory part of the Australian curriculum for primary school and middleschool students in Australia. In it, students learn about health and safetyissues associated with stranger danger, traffic, eating a balanced diet, swimming,residential and commercial hazards, puberty and adolescence. One core part ofthe Australian health curriculum centres on illicit drug awareness andeducation. Drug usage is on the rise in the world and it has become a majorproblem in countries such as Mexico and Afghanistan. Every year, more than aquarter of a million people in the world die from illicit drug usage. Furthermore,countless more homes and relationships are destroyed. Students at Haileyburyprimary school took time on the 31st of October to watch aneducational video about the problems and consequences associated with illicit drugusage. The video detailed that one's health, family and relationships can allbe lost through drugs and drug addiction. After watching the video, students alsodiscussed about the issues raised in the video. 'Train up a child in theway he should go and when he is old, he will not depart from it' is an ancient proverbthat speaks of the importance of educating children. We trust our students areone step further away from a life of pain and regret through the combined effortsof the school and our teachers.

健康教育是澳大利亚中小学生必修课程的一部分。在本课程中,学生学习与陌生人的危险、交通、均衡饮食、游泳、住宅和商业危险、青春期和相关的健康及安全问题。澳大利亚健康课程的一个核心部分是对非法药物的认识和教育。世界上的毒品使用量在上升,在墨西哥和阿富汗等国已经成为一个主要问题。每年,全世界有超过25万人死于非法药物使用。此外,还有无数的家庭和关系被摧毁。10月31日,黑利伯瑞小学的学生们观看了一段关于非法药物使用相关问题和后果的教育视频。这段视频详细描述了一个人的健康、家庭和人际关系都可能因为毒品和吸毒而丧失。观看视频后,学生们还讨论了视频中提出的问题。"引导一个孩子走他该走的路,当他老了,他不会走错方向"是一句古老的谚语,谈到教育孩子的重要性。我们相信,通过学校和老师的共同努力,我们的学生远离了痛苦和遗憾的生活。
Our year one yellow students watchedan educational video about the problems associated with illicit drugusage.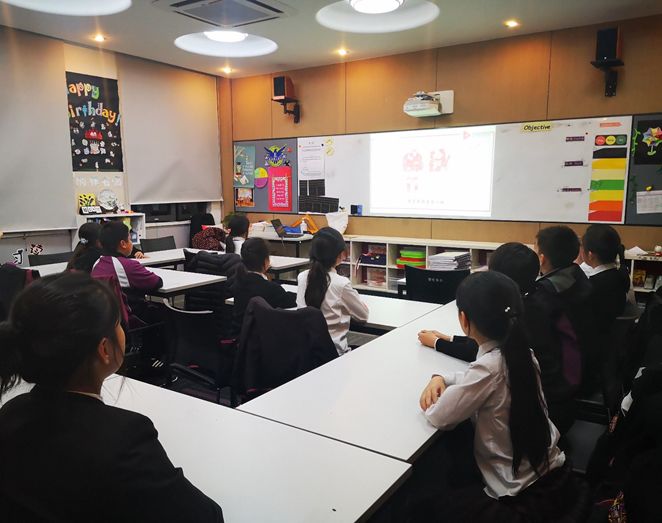 Our year four Eaglet students watchedthe video and afterwards discussed the issues raised.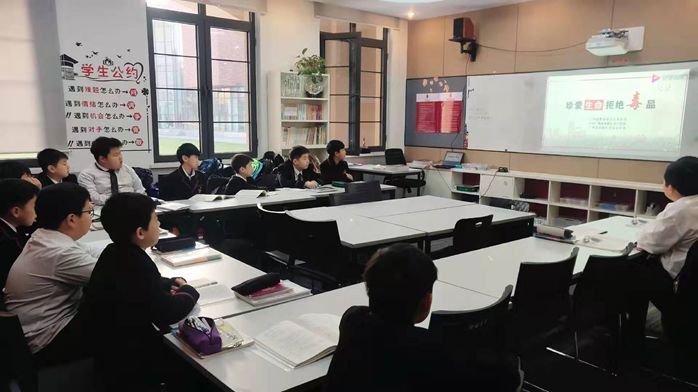 Our year five green students viewedthe educational video about the problems associated with illicit drugusage.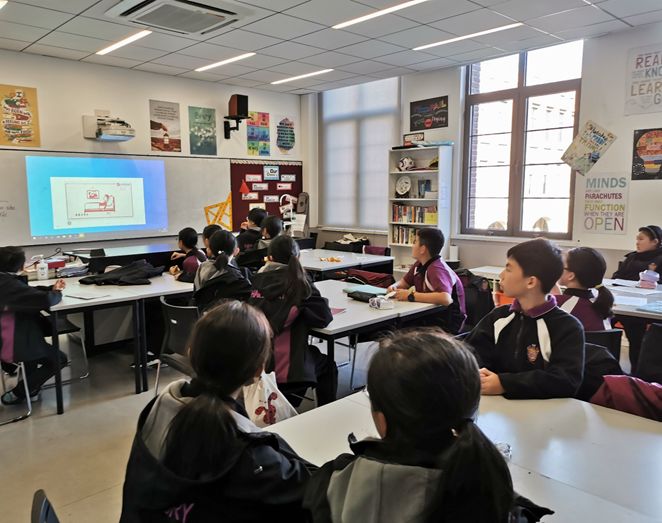 Our year six blue students are now more informedabout the dangers of illicit drugs.

In addition to health education, moral educationalso plays an important part at Haileybury Tianjin. One of the ways ourstudents are taught how to conduct themselves is through the weekly 'Lesson ofthe Week' segment at assembly on Fridays. As many students in the 21stcentury are visual learners, video clips of classic western stories have been specificallychosen for the purpose of teaching our students important moral lessons andthese stories have become a regular component in our weekly English assemblies fornearly two years. Our students have especially enjoyed learning from the Pinkfong series of videos. These videosare great because they are cleverly animated and written in simple English.Classic Western tales such as Pinocchio,The Ugly Duckling, The Pied Piper of Hamelin, Hensel and Gretel, Snow White,The Happy Prince, The Milkmaid and the Pale, The Bremen Town Musicians, The Princessand the Frog, The Gingerbread Man andThe Great Big Turnip have been shown at assembly for the purpose of teachingour students important values and lessons such as honesty, perseverance,honouring your word, contentment, beauty, charity, being practical, justice,foresight, hope and teamwork. Although many of these western classics arecenturies old, our students have nonetheless enjoyed learning from them becausethey have been brought to life by some very talented computer animators. Wetrust our students will continue to enjoy learning from some of the most famoustales ever written.

除了健康教育,德育在天津黑利伯瑞国际学校也扮演着重要的角色。我们的学生学习表现自己的方法之一是周五集会上的"每周课程"部分。由于21世纪的许多学生都是视觉学习者,我们特意挑选了西方经典故事的视频片段,目的是教授我们的学生重要的道德课程,这些故事已经成为我们近两年每周英语集会的固定组成部分。我们的学生特别喜欢从Pinkfong系列视频中学习。这些视频很棒,因为它们由聪明的动画人物和简单的英语构成的经典的西方故事,如匹诺曹,丑小鸭,哈梅林的花边风笛手,亨塞尔和格雷特,白雪公主,快乐王子,挤奶女工的故事,不来梅镇的音乐家,公主和青蛙,姜饼人和大萝卜等,目的是教导我们的学生重要的价值观并从中吸取教训,如诚实、毅力、信守诺言、知足、美丽、慈善、务实、公正、远见、希望和团队精神等。尽管这些经典故事中有许多已经有几百年的历史了,但我们的学生仍然很喜欢这种学习方式,因为它们是由一些非常有才华的计算机动画师制作的。我们相信我们的学生会持续喜欢以这样的方式从一些名著中学习。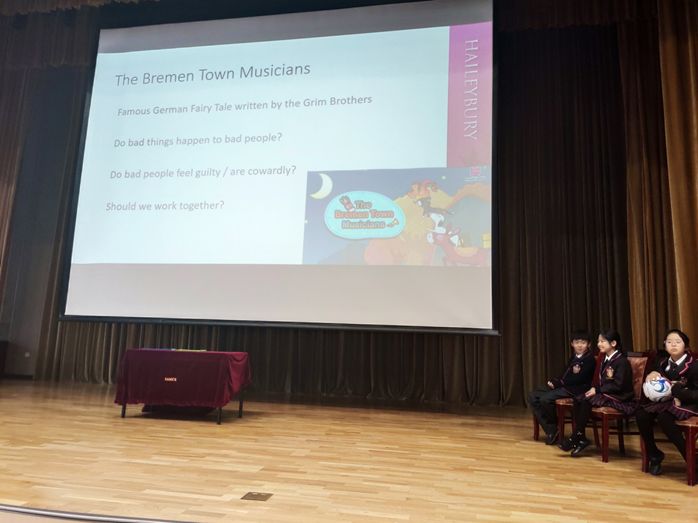 Classic western stories are used to teach ourstudents important life lessons at Haileybury.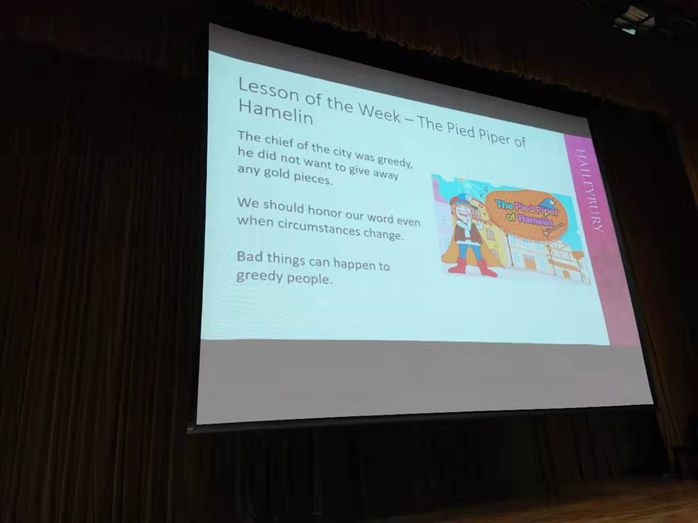 The Pied Piper ofHamelin taught our students not to be greedy.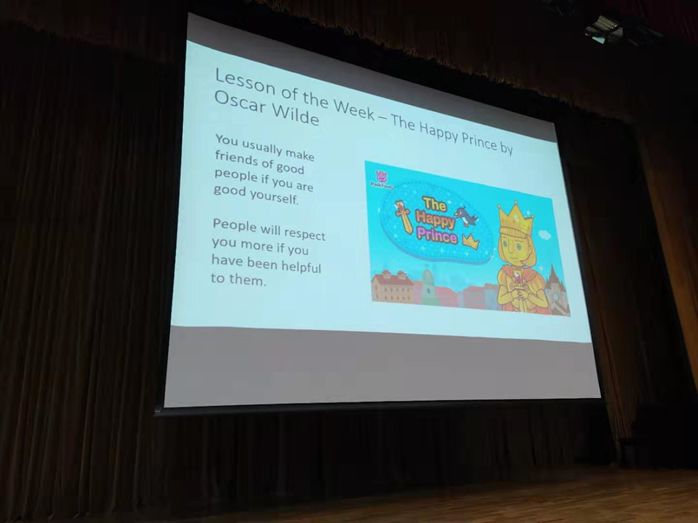 The Happy Prince taught our students toshow charity.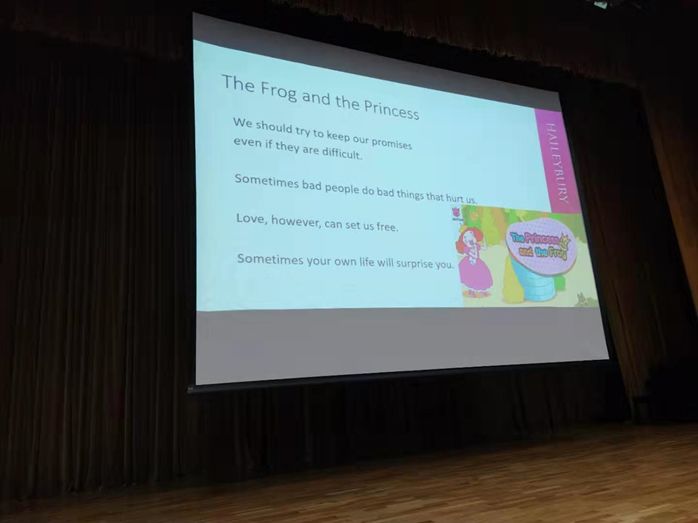 The Frog and thePrincess taught our students to keep their own promises.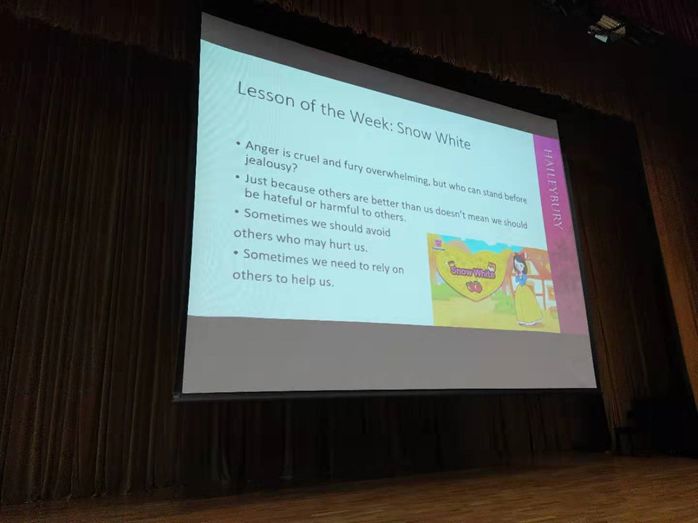 Snow White taught our students theimportance of friendship.

Teacher interns are an indispensable part of the English department in the primary school. Their mainrole is to work with students who need extra support in their classes and toassist in classroom management. They translate at parent-teacher meetings andget involved in extra-curricular activities. We have eight interns in ourprimary school: Ms. Cherry Wang, Ms.Mint Mao, Mr. Robert Pang, Ms. Lina Peng, Ms. Doris Li, Ms. SarahLiu, Ms. Julie Gu and Ms. Christine Lu.Theyare working in ESL and across all departments. They contribute positively andwith a smile on their face. All Primary School teachers are very grateful fortheir assistance and professional attitude. We trust they are also learningfrom us in our system of sharing knowledge, information and experience.

多年来, 实习老师一直是小学英语部不可缺少的成员。他们的主要任务是帮助班级里英语有困难的同学和协助管理课堂。除此之外,实习老师还在课堂外的活动中做出贡献, 如协助家长教师面谈,并在其他课外活动中进行管理。目前,小学部有八位实习老师:王誉英, 毛明雪,庞佳腾、彭宇, 李贺, 刘晓铅, 谷莹和鲁泽瑶。他们除了协助英语组的工作外也在部门的其他工作中做出贡献。他们工作积极认真并时常面带微笑。所有小学部的老师们都很感激实习老师的帮助。相信实习老师在工作的同时也在从其他老师身上学习他们的知识、方法和经验。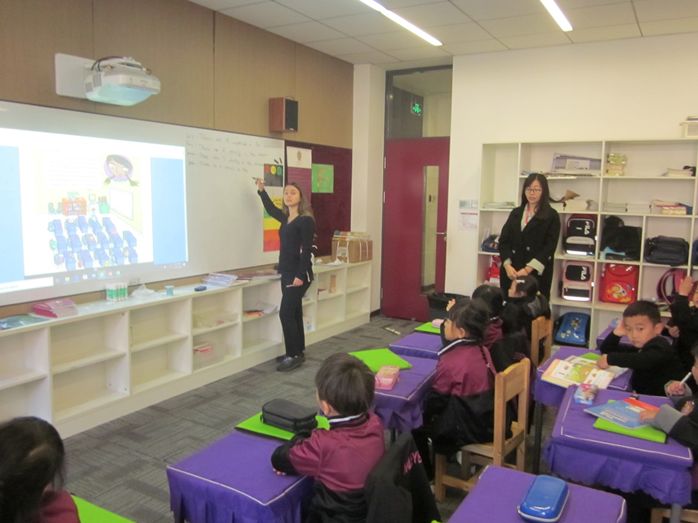 Year 1 English TeacherMs. Olivia Sargsyan is assisted by intern Ms. Christine Lu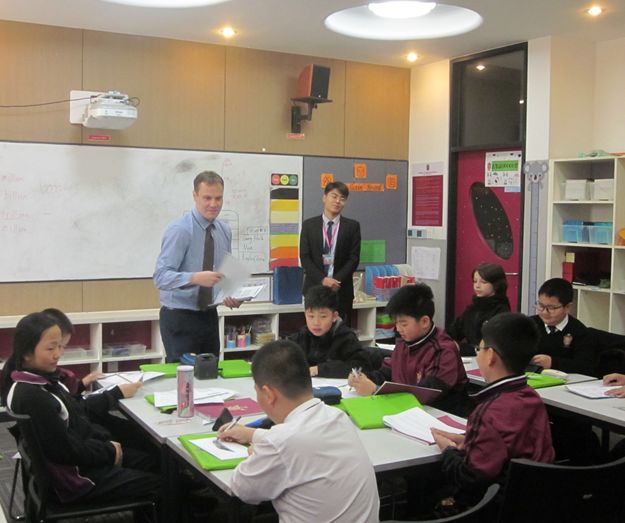 Year 5 English Teacher Mr. Saul Rosenfield is aided by intern Mr. Rob Pang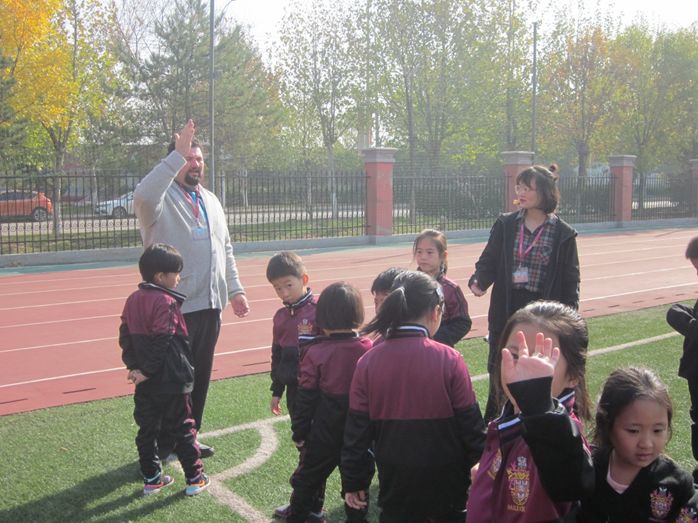 Year 1 English TeacherMr. Nathan Williamson is supported by intern Ms. Mint Mao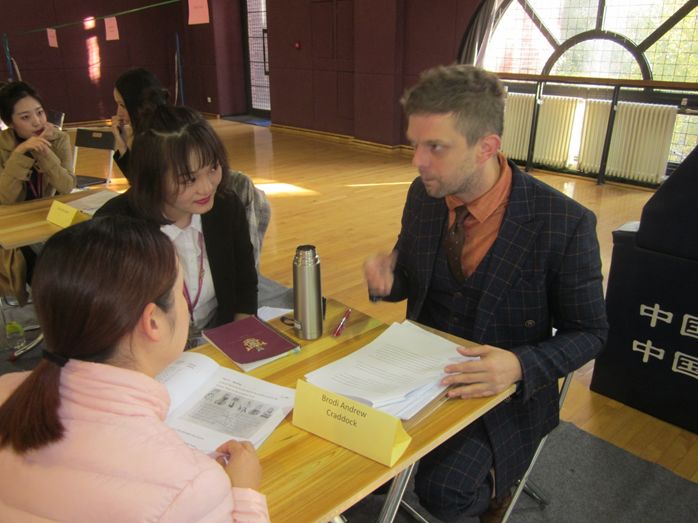 Lower primary Englishteacher Mr. Brodi Craddock is helped by intern Ms. Mint Mao

Every child is unique, and every person hasfar-reaching potential. Thisweek, Vivian Shi (6 Blue) would like to share with everyoneabout her future.

Helloeveryone, my name is Vivian Shi and I am from the 6 Blue class. 'My future', this is a simple yetdifficult title. I think 'What do you want to be' is another way to answer it.I want to be a painter asI am good at drawing Chinese paintings. I have studied it for five years. WhenI grow up, I will insist on learning Chinese paintings. I will study more aboutit and draw more pictures. It may be boring, but it can make me happy andforget my troubles. I can earn money by selling paintings. I won't waste moneyand I will use it to do some sensible things. Some people are poor so theydon't have enough money to maintain their lives so I will donate some money topoor people. This is a very good thing. I can teach my child to things likethis such as giving away old clothes. I think my future will be perfect andnice.

每个孩子都是独一无二的,每个人都有强大的潜力。本周,施明君(6蓝)想和大家分享她的未来。

大家好,我叫施明君,来自蓝色六班。我要分享的题目是"我的未来"。这是一个简单而又复杂的标题。我认为"你想成为什么"是另一种回答的方式。我想成为一名画家,我擅长画中国画,并且已经学了五年了。等我长大后,我也会坚持学习中国画。我在学习之余也尽可能多的去练习画画。因为它能带给我快乐,让我忘记烦恼。我可以通过卖画赚钱而且我不会浪费钱,我会用它做一些明智的事情。有些人很穷,所以他们没有足够的钱来维持他们的生活,所以我会捐钱给穷人,这是件好事。我可以教我的孩子做这样的事情,比如送旧衣服。我相信我的未来会是完美和美好的。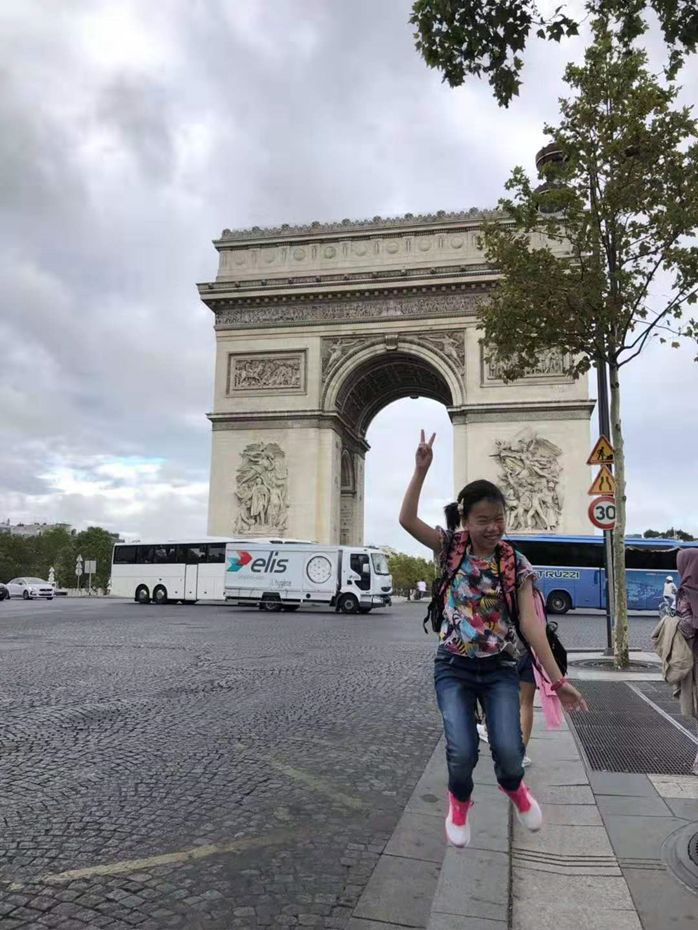 Vivian Shi loves todraw and travel!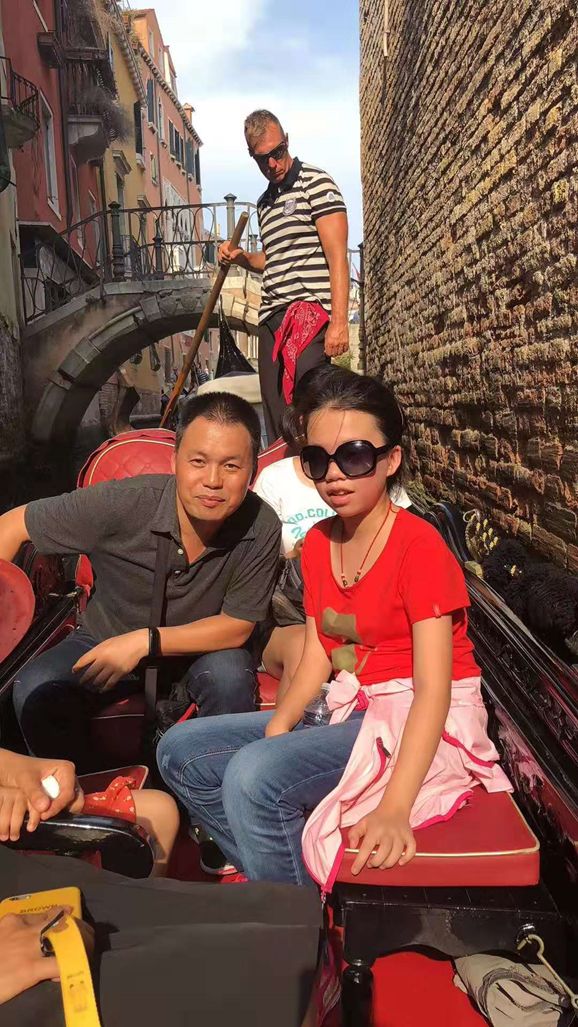 Vivian wants to helppoor people when she grows up.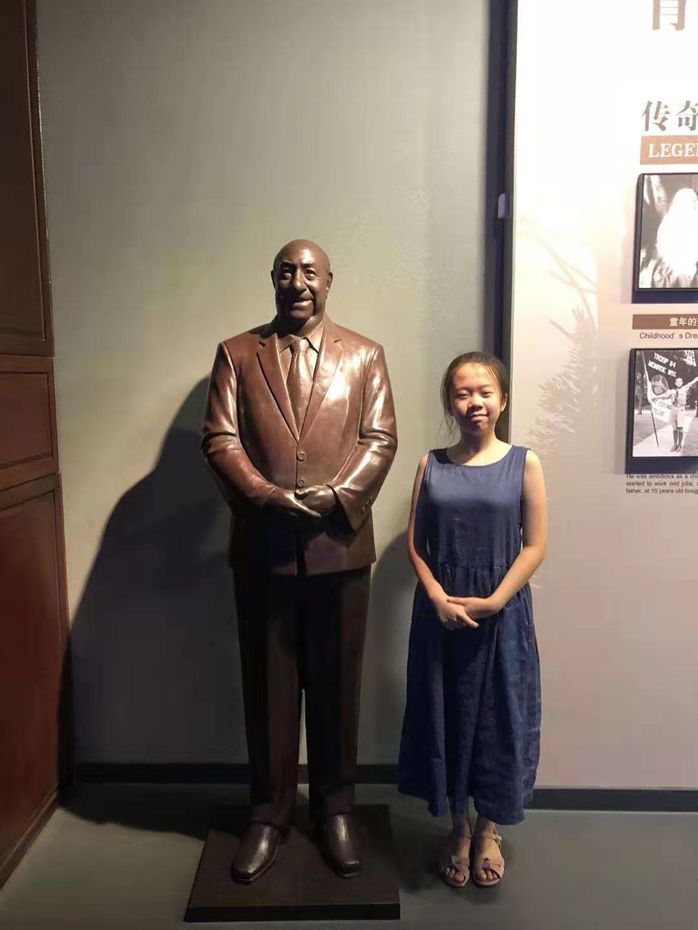 Vivian wants to be a good parent when she is older.

WilliamFang M.Ed, B.A/B.Ed, Grad Dip Ed. (Primary)

方士铨 (教育硕士,文学士/教育学士,教育研究生(小学))

English Curriculum Coordinator -Primary School (Upper Primary)

Haileybury Tianjin International School

小学部英语项目课程负责人(4-6年级)