【家长信】黑利伯瑞致初中生家长的一封信

黑利伯瑞
Haileybury

Haileybury InternationalSchool Tianjin







Middle School Newsletter

Issue 5 , November 2019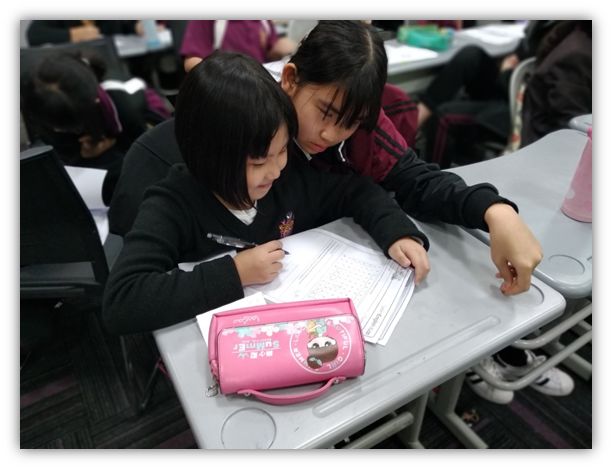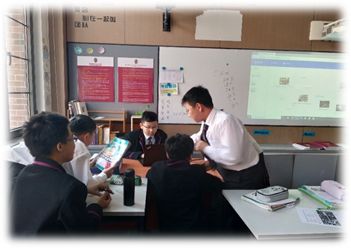 Learning English using the CambridgeSystem at Haileybury (HIST).

You can learn a foreign language in differentways. If a student works hard, sooner or later he will get a result. Thequestion is whether this result will be sufficient for the further developmentof the student. There are many different systems. Our school uses the Cambridgesystem.TheCambridge International curriculum sets a global standard for education and isrecognized by universities and employers worldwide.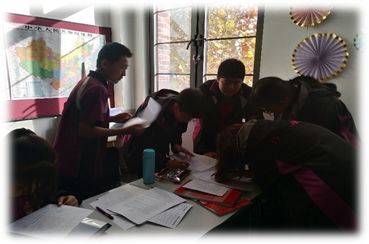 The curriculum is flexible,challenging and inspiring, culturallysensitive yet international in approach. Studentsof the Cambridge English language learning system develop an informed curiosity and a lasting passion forlearning. They also gain the essential skills they need for success atuniversity and in their future careers. It makes sense that Haileybury ESLprogramme uses this system, which supports our students in many different ways.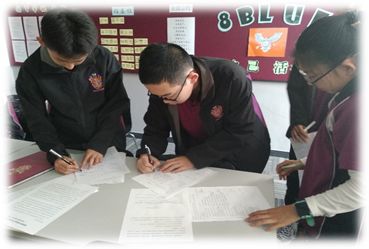 However, no system will work without its correct application, without taking into account local peculiarities and the specifics of students' thinking. At HIST, the system of language learning is unique as it akes into account many features that only a few schools have been able to achieve. In this brief newsletter, we will begin with Vocabulary learning with subsequent newsletters focusing on listening, speaking, grammar, reading and writing. The pattern of learning/acquiring language is similar to the way we learn our first language.

Vocabulary learning – a challengethat is loved!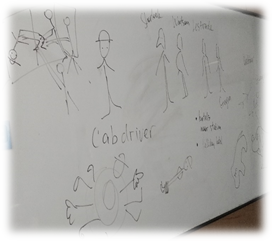 It isnot enough to learn a word and use it in one sentence. For effectivecommunication in everyday life and in the academic environment, much more isneeded. Do you think our students just write down words through translation? Ofcourse not! In addition to strictly academic techniques, such as writingdictation, oral tests, memorizing prepared texts by heart, etc. we use teamcompetitions, drawings, games, movies, songs, game tests on learning platforms,and more!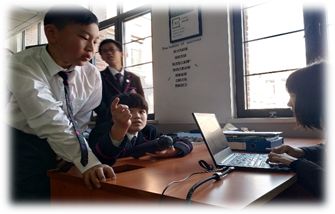 Students learn vocabulary by topic. Every twoweeks there is a new theme or topic. New vocabulary is used and recycled inlistening, speaking, reading, writing and even grammar. Students use thesewords when discussing a book, when writing paragraphs and essays, and inclassroom discussions. Topics encourage students to think, to ask questions, togive their opinion and to critically analyse what the hear and read.




Studentslove competitions and short vocabulary games at the beginning of class to getstudents warmed up or a reward at the end of class for good academic learningis often a part of the class. Students compete fearlessly, but very quicklyforget that the other team is their rival, so helping each other is part oftheir warm feelings for their classmates.

Speakingprogress




Continuoustesting of knowledge is an important function of the ESL HIST system. Recently,students took practiced speaking in simulated KET, PET and FCE exams to demonstratetheir progress and where they need to focus for continuous improvement.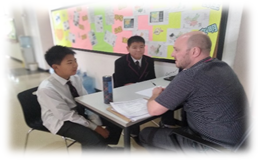 Simulated Cambridge PET (B1) speaking test

Learning through activities

Newsletter and video activity club




In apractical setting, students learn the basics of writing articles for newspapersand magazines. They learn how to take and give interviews and how to askquestions and answer questions. They began their career in journalism with verysimple tasks, such as writing a short article about a classmate, illustratingthe article and filling out simple questionnaires. Next, they learn how to beattentive observers, by visiting other clubs for 5 minutes noting somethinginteresting and writing a short note about it. Recently a new level wasreached. Students receive a "SCHOOL PRESS" card, get an editorial assignment,and go to different places around the school in order to interview classmatesand take photos. Students also practice acting as presenters on television by readingnews texts based on titles new titles. They have fun love being in charge!




Very soon they will start making theirown video reports!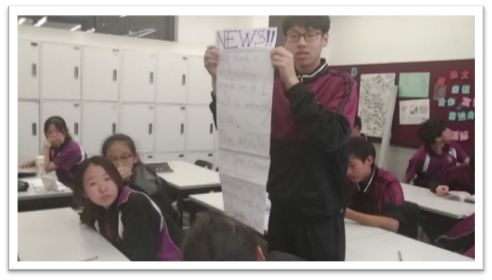 Simplyput, Musical Theatre is combining singing, movement and acting to tell astory. It is super fun and allows for alot of creativity. A typical day inmusical theatre club includes drama games, practicing music and planning ourupcoming performance, which will be a parody of the song "It's a Hard-KnockLife" from the musical Annie.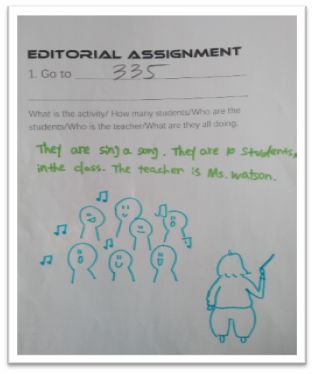 GAP students at Haileybury.

The GAP year is a common practice in many countries., where studentstake a year off after completing secondary school, usually to travel, beforecommencing their studies at university. Typically, students view it as anopportunity to gain professional or personal experience, achieve specific goalsand/or explore personal interests. Many students take the year to tacklechallenges they've set for themselves, step out of their comfort zone, facetheir fears and enjoy new experiences.




It's already a tradition atHaileybury to host GAP who have graduated from HIST the previous year. Thisyear we have 12 students, for two weeks at a time who work with our students inPrimary School Reading Buddy, help in classrooms with students and do sometutoring for evening study. They have been valuable to Middle School and wehope they have also learned some new skills at HIST. Middle school reallyappreciate it!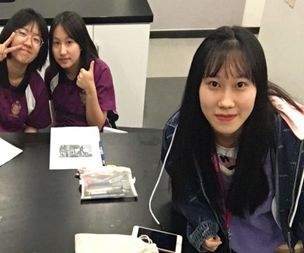 GAP student MayZhang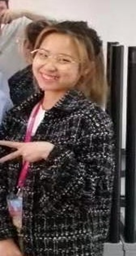 GAPstudent Angel Cui


Environmental Club - aspecial way to learn and use English.

Themain focus of Environmental Club in recent weeks has been to focus on therecycling and garbage sorting efforts initiated by the National Government inBeijing. President Xi has made it a priority and focus among Beijing residentsto take a more proactive and responsible approach in the sorting of trash tohelp spearhead recycling and environmental conservation efforts. First,students practiced English vocabulary related to the subject, and discussed asa group how we can all help to more environmentally conscious globalcitizens. The students were given anopportunity to come up with ideas of things we can do as students and teachersat Haileybury to be more environmentally responsible. The students came up witha plan to begin a paper sorting/recycling program to test out using the MiddleSchool printing room. We created 2 boxes to help sort the paper waste, one forpaper that had been used on both sides, and another for paper that only had oneside used, so that it could be re-used to minimize the paper wasted by studentsand teachers. After collecting the boxes, we began to properly sort through thepaper, and make sure that it was organized correctly. We also used some of theEnglish vocabulary discussed and made signs in English and Chinese to help makeall International School Staff aware of our efforts. A big thanks to Kevin forhis fantastic handwriting skills! In weeks to come, we will continue ourproject and hopefully expand to other areas within the school that studentsrecognize as potential ways to help with the Government initiative and GlobalConservation Efforts.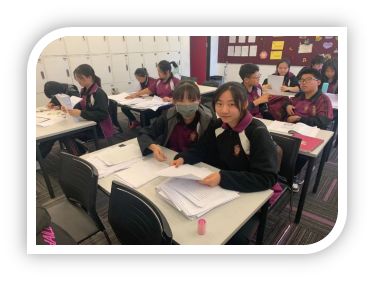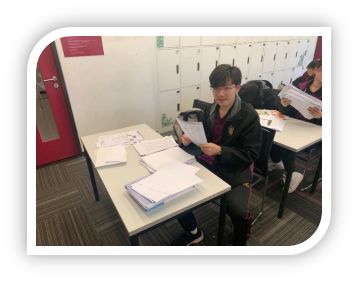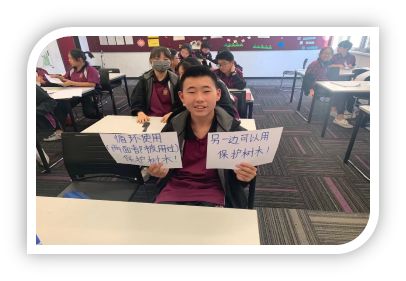 To be continued…… Wait for our nextNewsletter!




黑利伯瑞
Haileybury

Haileybury InternationalSchool Tianjin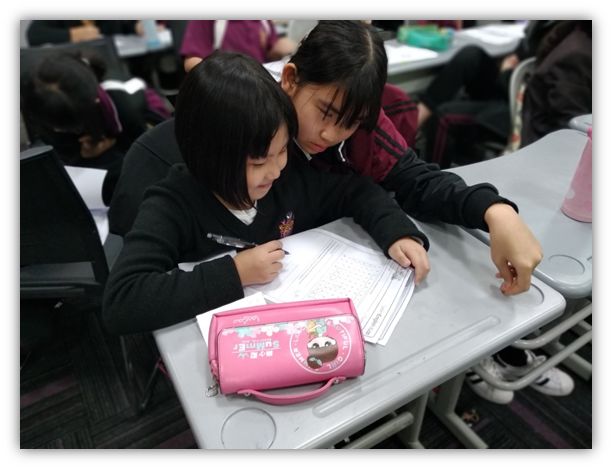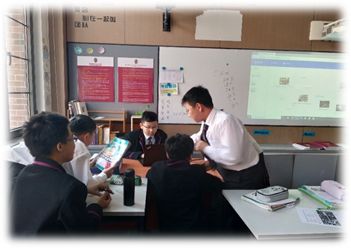 你可以用不同的方法学习一门外语。如果一个学生努力学习,总会有所收获。问题在于这些收获是否对学生进一步发展有促进作用。目前有许多不同的学习体系。剑桥国际评价体系为教育设定了一个全球标准,并得到了世界各国大学和学校的认可。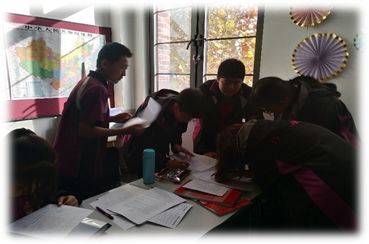 剑桥英语体系具有灵活性、挑战性和启发性同时具有跨文化性以及国际性。剑桥英语学习系统培养学生具备好奇心和持久的学习热情。他们还会收获在大学和未来职业生涯中取得成功所需的基本技能。黑利伯瑞国际学校英语课程采用这个评价体系是有意义的,课程会以许多不同的方式为我们的学生提供帮助。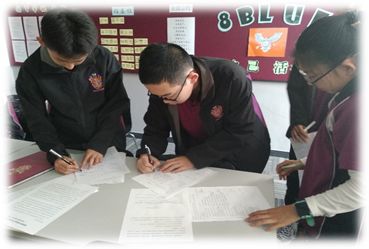 然而,错误地采用或是不考虑当地的教学特点和学生思维的具体情况,任何系统都无法在黑利伯瑞使用。语言学习系统是独特的,因为它考虑到了许多只有少数学校能够实现的特点。在这篇简短的校报中,我们将从词汇学习开始,后期的校报将侧重于听、说、语法、阅读和写作。学习/习得语言的模式与我们学习第一语言的方式是相似的。

词汇学习-一个备受喜爱的挑战!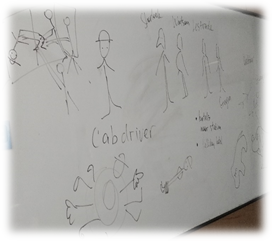 仅仅学会一个词并用在一个句子里是不够的。为了在日常生活和学术环境中进行有效的交流,我们需要做更多的工作。你认为我们的学生只是通过翻译来写单词吗?当然不是!除了严格的学术技巧,如写作、听写、口试、背诵准备好的课文等,我们还在学习平台上使用团队竞赛、绘画、游戏、电影、歌曲、游戏测试等更多的方法!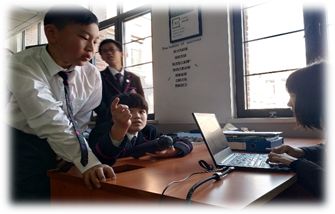 学生按主题学习词汇。每两周有一个新的主题或话题。新词汇将被运用到听、说、读、写甚至语法中并且学生也将重复运用这些词汇进行读书分享、写作以及课堂讨论。这些话题旨在鼓励学生思考、提问、发表意见,并批判性地分析所听到和阅读的内容。




学生们喜欢在课前进行比赛或是简短的词汇游戏的学习形式,让自己热身或在课后得到奖励,因为良好的学术学习往往是课堂的一部分。学生们无所畏惧地竞争,但很快就会忘记对方是他们的对手,所以互相帮助体现了他们对同学们温暖感情中的一部分。同学们做得非常好!




口语进步中




反复检验是黑利伯瑞英语教学系统的一部分。最近,学生们参加了英语口语KET,PET 和FCE模拟检测。结果显示了他们的进步以及他们需要集中精力继续改进的地方。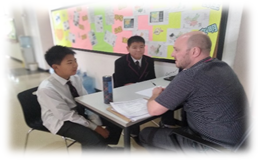 模拟剑桥PET(B1)口语检测




通过活动学习

新闻播报活动俱乐部




在实际环境中,学生学习为报纸和杂志撰写文章的基本知识。他们学习如何接受面试和面试他人,如何提问和回答问题。他们以非常简单的任务开始自己的新闻事业,比如写一篇关于同学的短文或是说明性文章,填写简单的问卷。接下来,他们学习如何成为细心的观察者,通过对其他俱乐部成员进行5分钟的采访,记录一些有趣的事情,并做一个简短的笔记。最近学生们达到了一个新的水平。学生们收到了一张"校报"卡,得到了一份编辑作业,他们要去到学校周围不同的地方采访同学,为他们拍照,学生们还通过阅读新闻稿来练习新闻主持人的角色。他们喜欢当家做主!很快他们就会开始制作自己的新闻播报视频!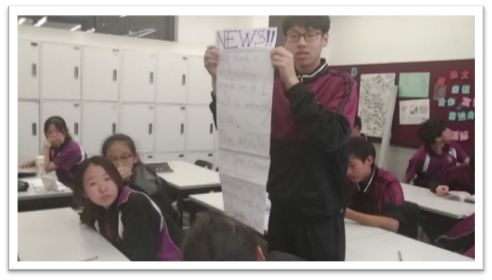 简单地说,音乐剧就是把歌唱、动作和表演结合起来讲述一个故事。这是超级有趣的并且音乐剧允许富有创造性。在音乐剧俱乐部度过经典的一天,包括戏剧游戏、音乐练习以及为我们即将到来的演出制定计划,我们将模仿表演音乐剧《安妮》中的歌曲"这是一段艰苦的生活"。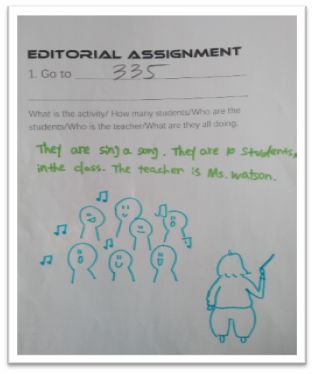 空档年是许多国家的普遍做法,学生在中学毕业后休一年假,通常是在大学开始学习前去旅行。学生将这一年视为获得专业或个人经验、实现特定目标和/或探索个人兴趣的机会。许多学生利用这一年来接受他们为自己设定的挑战,走出他们的舒适区,面对他们的恐惧,享受新的体验。

在黑利伯瑞,为上一年从黑利伯瑞毕业的GAP学生提供他们想体验的职业岗位已经是一个传统。今年我们有12名学生,他们将和我们的小学生一起读书,和老师们一起在教室里帮忙,做一些晚自习的辅导,他们对中学生帮助很大,我们希望他们在黑利伯瑞能够学到一些新的技能!中学生们真的很感谢他们!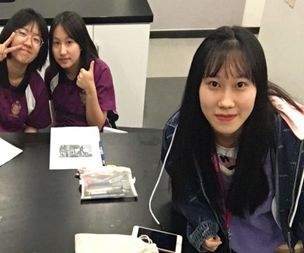 GAP学生MayZhang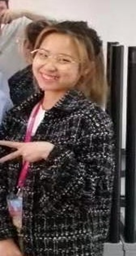 GAP学生 Angel Cui


最近几周,环保俱乐部的主要关注点是国家政府在北京发起的回收和垃圾分类工作。习主席把在垃圾分类方面采取更加积极主动和负责任的态度作为北京市民的一个重点工作,带头开展垃圾回收和环境保护工作。首先,学生们练习与该主题相关的英语词汇,并作为一个小组进行讨论:我们如何能够帮助全球公民更具环保意识。学生们有机会提出黑利伯瑞的学生和老师们可以做的事情,以便对环境更加负责。学生们想出了一个计划,即一个纸张分类/回收计划,学生们在中学印刷室进行计划可行性测试,学生们制作了两个盒子来帮助师生们

分类废纸,一个盒子是用来回收两边都用过的废纸,另一个盒子用来回收只有一边用过的废纸,这样可以重复使用,把学生和老师的纸张浪费率降到最低。收集完这些箱子后,我们开始对文件进行适当的分类,并确保它们的分类是正确的。我们还使用了一些讨论过的英语词汇,并用英语和汉语做了标记,以帮助所有国际学校工作人员了解到我们的努力。非常感谢凯文出色的书法技巧!在接下来的几周里,我们将继续我们的项目,并希望扩展到学校内其他学生认为有可能帮助到政府提出的环保倡议以及全球环保所努力的领域。